In furtherance of our resolve to keep shining the spotlight on the best of the continent who irrespective of all odds have persevered in holding on to the commitment and values that has continued to showcase Africa and its people as the ideal place in the new frontier, Global Advocacy for African Affairs, Africa's leading development advocacy organization is pleased to present to you our top 6 leaders and persons of the moment;
AFRICAN DIASPORAN OF THE MOMENT-
Ismail Ahmed
Ismail Ahmed is the Founder and Chairman of WorldRemit an online money transfer business that provides international money transfer services in more than 50 countries. Ahmed, who grew up in Somaliland, a breakaway part-desert territory that declared independence from Somalia in 1991, became interested in the money transfer industry after realising how many people relied on it. He learnt the industry's nuances while studying economics in the UK.
While helping to run a money transfer project as part of the United Nations Development Programme (UNDP), aiming to make a positive difference in a sector that's vulnerable to crime, Ahmed discovered alleged corruption in the UN's Somalia remittance programme and confronted his boss.
Ahmed had waited four years since he'd submitted the dossier alleging corruption to the UN. But the wait proved worthwhile when in February 2010 he received £200,000 in compensation for the way he had been treated after making allegations, the money he used to fund the launch of WorldRemit. In the past seven years the company has grown substantially allowing users to send money from 50 countries to 130. He has published widely-cited research on the effect of remittances in Somaliland following the country's civil war. He holds an MSc and PhD from the University of London and an Executive MBA from London Business School. He was voted the Diasporan of the week for his seamless solution to remittances challenges in diaspora.
POLITICAL LEADER OF THE MOMENT-
Prof. Babagana Umara Zulum
Professor Babagana Zulum is the Executive Governor of Borno State, Nigeria. In 2015, Prof. Zulum was appointed pioneer Commissioner for Ministry of Reconstruction, Rehabilitation and Resettlement by his predecessor, Governor Shettima, during which he told a gathering in the State capital that one of his attractions to Prof. Zulum is the fact that despite being in control of billions of naira for reconstruction of thousands of homes, schools and hospitals, "he neither bought a personal house nor a personal car for himself.
He also came under attack of Boko Haram insurgents twice, but didn't stop on his efforts to rebuild substantial parts of the ravaged communities across Borno state until relief came his way when he emerged as Borno State APC Governorship flagbearer when impressively, the APC ruling state government bought him a house and car.
To this very humble and trust worthy Professor, "All offices are temporal as days of democratic offices are numbered before our emergence, why the excesses?" he once asked. As a political leader, the governor has continued to demonstrate unusual leadership amidst the daunting challenges of terrorism in his state. His passion for the safety, security and welfare of his people in the crisis ridden state has endeared him to many locally and internationally and has made him the most preferred Global Advocacy for African Affairs Political leader of the moment.
INSPIRATIONAL WOMAN OF THE MOMENT-
Amina Mohammed
Born in Kakamega, Kenya, to an ethnic Somali family in October 1961, Amina Mohamed had a long career as a diplomat before serving as minister of foreign affairs, education, and sports in President Uhuru Kenyatta's cabinet since 2013.She is a lawyer, diplomat and politician. She previously served as Chairwoman of the International Organization for Migration and the World Trade Organization's General Council, as well as Assistant Secretary-General and Deputy Executive Director of the United Nations Environment
After a legal education at the University of Kiev, Mohamed joined the Kenyan government as a legal officer in 1985. She spent the next decade and a half in the ranks of the Kenya's diplomatic posts in Geneva and the UN Security Council.
Ambassador Amina Mohammed is a Distinguished African Diplomat, An Expert in Public Sector and Institutional Reform, A Distinguished Legal Practitioner, Result-oriented Team Leader and an excellent strategist and visionary anticipating the management needs of every organization she has been involved with. She is one of the top candidates for the position of WTO Director General. With her profound knowledge of the WTO and her strong managerial skills, Ambassador Amina Mohamed has all the required competencies to lead the WTO into the future. She is fluent in English, Russian, Swahili and has a working knowledge of French. She has been voted the Global Advocacy for African Affairs Inspirational Woman of the Week for shattering the glass ceiling and setting the pace for African women.
MEDIA LEADER OF THE MOMENT-
Reuben Abati
Reuben Abati is an award winning Journalist and Politician. He is also a newspaper columnist and a onetime chairman of the editorial board of the Nigeria newspaper The Guardian from 2001 to 2011. Reuben was appointed special adviser, Media and Publicity, official spokesperson to former Nigerian President Goodluck Ebele Jonathan in 2011 where he was responsible for managing the president's media office, media relations and leading the presidency's public communication team.
Reuben returned back to Journalism after his stint in government. He began writing his regular two columns in the Guardian newspaper and later moved to ThisDay newspaper where he now writes a Tuesday column titled "TuesdayWithReubenAbati".
He has been able to hold down a massive audience of viewers and followers on his media handles and popular program on Arise News known as the "Morning Show" due to his very in-depth and engaging style of analysis of issues. With this, he was voted the Global Advocacy for African Affairs Media Leader of the Moment.
CIVIL SOCIETY LEADER OF THE MOMENT-
Hamzat Lawal
Hamzat is an activist and currently the Co-Founder/Chief Executive of Connected Development [CODE]. His commitment to building a growing grassroots movement of citizen-led actions through his "Follow the Money initiative" for better service delivery in rural communities, has earned him so much recognition both locally and internationally.
In 2012, Hamzat was grieved by the poisoning that took place in a State in Nigeria two years earlier. When he realized that nobody was talking about the disaster and the effect on the people, having killed over 400 people, he embarked on a 14 hours journey to the community, where the incident tookplace to learn more about the aftermath of the problem. This propelled him towards community activism which led him to start a grass-roots movement known as Follow the Money, using data to hold government accountable, and demanding action from government agencies.
Ever since then, Hamzat has remained committed in mobilizing interest on the need to hold leaders and government accountable. He is a co-convener of the Not Too Young to Run movement, a Nigerian Youth movement whose support for young people's right to run for political offices ensured that an age reduction bill was passed across the country promoting youth inclusion in Nigeria's politics. He was voted Global Advocacy for African Affairs Civil Society Leader of the week for his consistency in the advocacy for transparency and accountability in the administration of public fund.
YOUNG PERSON OF THE MOMENT-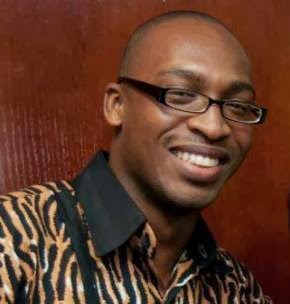 Ato Ulzen-Appiah
Ato Ulzen-Appiah is the director at the GhanaThink Foundation which mobilizes and organizes talent for the primary benefit of Ghana. He is a (social) entrepreneur, consultant, social media influencer and blogger. He works and consults in the youth and technology spaces primarily.
Ato has consulted for various organizations, including the World Bank and the International Trade Centre. He worked at Rancard as product manager, building new revenue services off its platform. He worked at Google as a program manager building sustainable tech communities in Africa. He's a member of the Global Shapers Alumni, part of the World Economic Forum community.
A Civil engineer and manager by training. He speaks and has spoken at various international forums, including the World Bank Diaspora Trade Forum, African Business Conference at Harvard, and the World Economic Forum on Africa in Cape Town. Ato was voted the Global Advocacy for African Affairs Young Person of the Moment for his daunting passion for the human capacity development of the African youths.
To be part of this nomination, send your candidates to publisher@globaladvocacyafrica.org
Please note that our team still reserve the sole right to make selection base on set criteria
For further inquiries,contact;info@globaladvocacyafrica.org, +447405785825 +23408175161085